Greetings!
Welcome to Wisconsin Health and Physical Education!  I am so glad you are here and thank you for taking time to visit with us. WHPE has been committed to promoting healthy lifestyles for over 125 years. I am super excited to be president of this amazing organization. I was introduced to WHPE as a PE major at the University of Wisconsin La Crosse. At the age of 22, I decided that being a part of a professional organization was important and started my membership. WHPE has helped me to grow as a professional and I hope to help others in their growth to become confident, innovative educators. 
From Bayfield to Janesville and every county in between, WHPE represents a wide range of expertise in health, physical education, and adapted physical education. We love and appreciate our members from out of state who understand that Wisconsin has a strong reputation for quality health and physical education, with many of our members going on to be recognized locally, regionally, and nationally. WHPE members are dedicated to providing individuals pre-kindergarten through college, with the tools necessary for healthy living.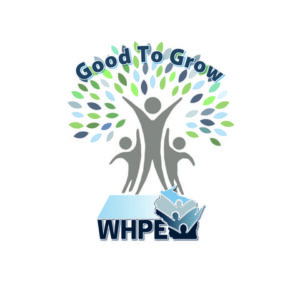 Good to Grow is the theme that I have selected for my presidency. I believe that being intentional about our growth can make a difference in our personal lives and the lives of our students. In my opinion growth does not happen by chance or overnight but through the belief that all of us can improve in meaningful ways if we take the time to work at it.
Take a few minutes to browse our website and meet our Board of Directors and other staff members. Visit us on Facebook at https://www.facebook.com/wisconsinhealthandpe/, or follow us on Twitter at @WHPEOffce, Instagram and Snapchat @Wisconsin.hpe 
Please join us as we continue to write our history of excellence in health and physical education.
Mary Wentland – WHPE President